A young man Nnanna has shared a very heart breaking story . While narrating his experience with a popular security outfit in the East known as Ebubeagu , he also revealed how seven of his brothers were killed by the group.
According to him, himself together with his brothers attended the traditional marriage of one of his brothers and when the marriage was over, they boarded four motorcycles to go home.
While he was behind, three of the motorcycles were ahead of him and before he knew it, ebubeagu killed the ones ahead of him by opening fire on them.
He told the rider of his motorcycle to make a u-turn in order not to be shot.
See the remaining part of the story below;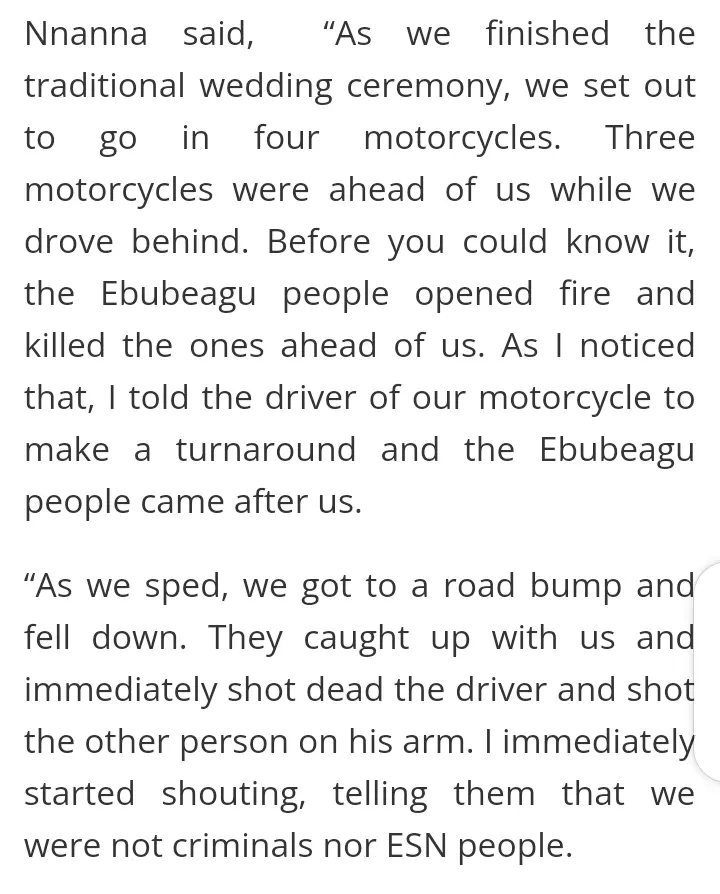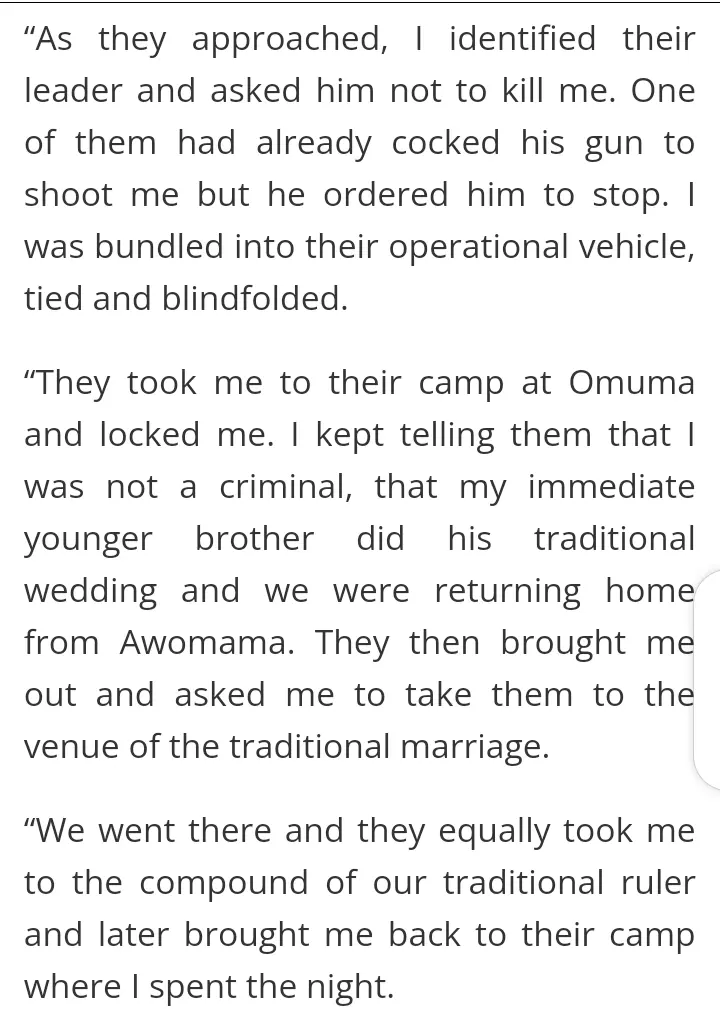 He was later released to go home the following morning.