A twitter user has taken to social media to aanounce a ridiculous decision made by a church in the South-East to not officiate the burial of a dead member because he didn't pay tithes for the three years that preceded his death.
The twitter user, Mr Kelvin Odanz, decried that the deceased, a father to his colleague, died and his family approached his church to officiate the burial of her father.
While tweeting, he said, "A colleague's father died and their church (name withheld) is refusing to officiate the burial.They claim he stopped attending the church and paying tithe 3 years ago.
And if the church must bury him, the family has to pay all the tithe he didn't pay in the last 3 years."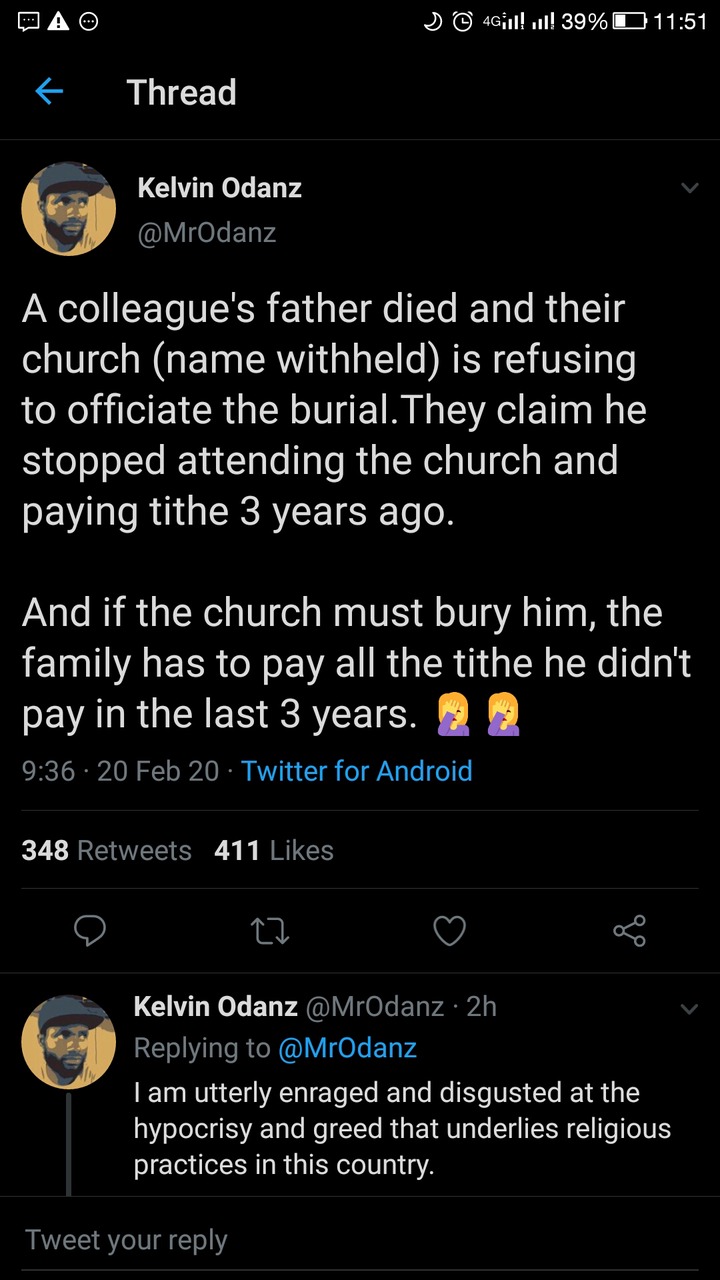 They were met with the greatest shock of their lives, however, as they were told by the church that until his tithe arrears of three years was fulfilled, he was not going to be buried by the church.
He was also accused to have stopped attending the church and was not active. The family is yet to respond to the church's demands.
So sad !